Your stand at the IAW Trade Fair from 28 February - 2 March 2023
Register your stand now to showcase your products at the IAW Trade Fair from
28 February - 2 March 2023.
Are you a first-time exhibitor?
New: Stand cost calculator
(The price calculated covers stand space only. The actual stand, e.g. walls, booth, carpet. is NOT included! The price estimate DOES INCLUDE the marketing fee of 9.80 €/m² and the advance payment of 11.50 €/m² for technical services)
Further information on stand rental
Discount
Early booking discount: 10 % of the basic rent if the formal application forms are received by 20.12.2022
Surcharges
Advertising contribution: 9.80 €/m²
Advance payment for technical installations: 11.50 €/m²
The advance payment will be set off against the final amount due after the trade fair.
Co-exhibitors
The fee for co-exhibitors of 300 € includes the following services: exhibitor passes, car park permits, guest-tickets, catalogue entry etc.
Hall plan for the IAW February-March 2023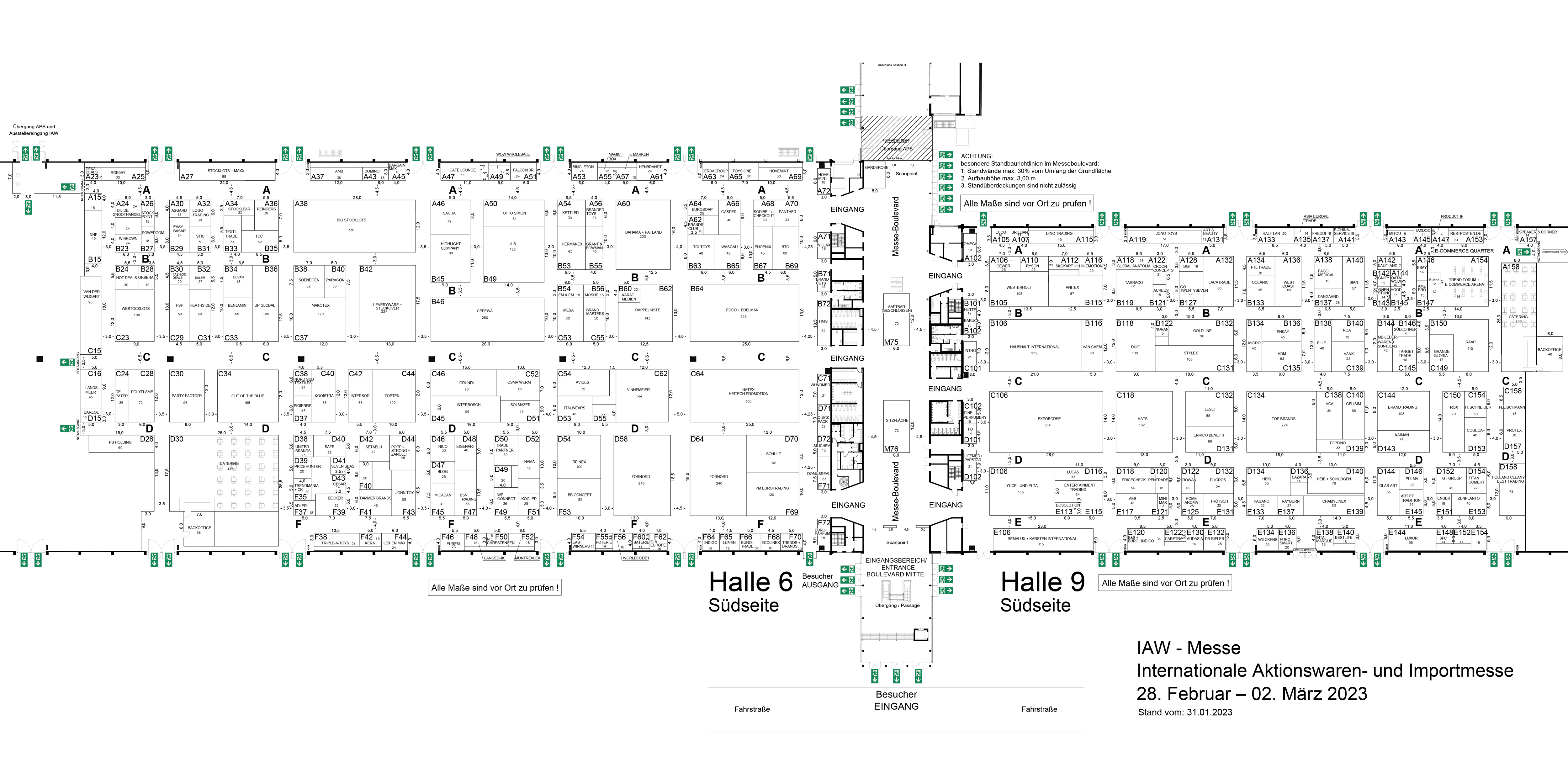 Zoom (use the scroll ball)
A PDF file of the hall plan (based on the preliminary allocation of stands for the IAW in February-March 2023 can be downloaded here.
Find more useful information here